Swedish Esalen Massage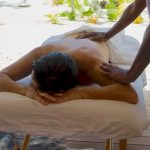 Swedish Esalen massage​ is a light to medium pressure massage using long effleurage, kneading and circular strokes to relax and energize.


Deep Tissue Massage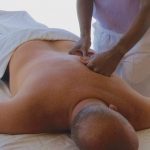 Deep tissue massage provides medium to deep pressure, utilizing slow, more forceful strokes to target deep layers and connective tissue; good for chronic and overuse injuries.


Couples Massage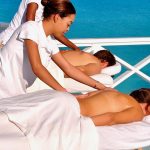 All massage modalities can be performed as a couples massage.


After Sun Relief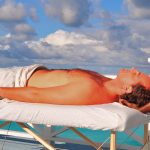 After sun relief with nourishing antioxidants reduces redness, peeling and irritation, while moisture rose hip helps to restore and promote the skin's natural healing process and prolong your tan.


Hot Stone Massage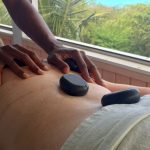 Hot stone massage uses the healing power of heated stones to soothes muscle tension and take you to a deeper state of relaxation and balance.


Myofascial Release​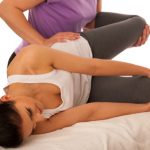 Myofascial release massage techniques involve working with the fascia. Sustained pressure is applied to relax contracted muscles, improve range of motion and ease restrictions in specific areas.


Pre-Natal Massage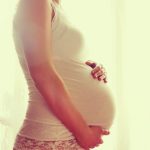 Pre-natal massage lessens pregnancy discomfort, hoping to alleviate backspins, stiffness, leg cramps, headaches, swelling, and enhance sleep.


Massage Add-Ons
We offer the following massage add-ons to elevate your massage to the next level in relaxation and healing. Please let your therapist know when scheduling if you'd like to add one of these services to your session.
Essential Oils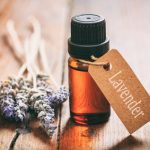 Essential oil treatment can be added to your massage for extra relaxation and natural healing purposes. Essential oils offer various health benefits from promoting relaxation and stress relief to helping heal dry or sun-damaged skin and other health benefits. Please discuss your needs with us so we can select the correct essential oil treatment for you.


Scalp Massage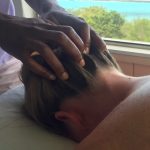 A dedicated 20-minute scalp massage can be added on to your massage session for that extra special relaxing touch and to rejuvenate your scalp and hair follicles. Scalp massage lubricates and conditions your scalp, which can help to prevent flaking (dry scalp) naturally without unnecessary use of chemicals. The increased blood flow helps to relax your scalp which in turn improves circulation and helps to promote healthy hair growth.


Foot Massage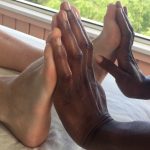 A dedicated 20-minute foot massage can be added on to your massage session for extra relief for your tired feet. Whether you've spent all day standing on a boat, walking on a beach, or just like to have a little extra attention for your feet, our foot massage add-on is sure to help rejuvenate you!